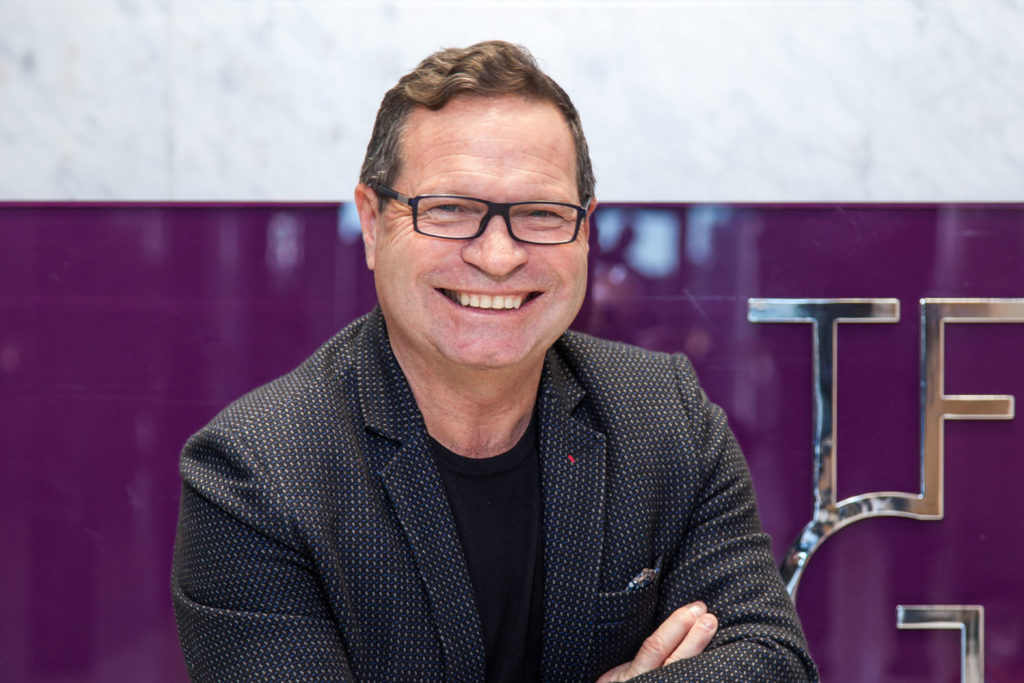 Brief
Raise awareness for the launch of myTFGworld.com – TFG's new online marketplace. Editorials to be targeted at key business, tech and news channels, both print and digital.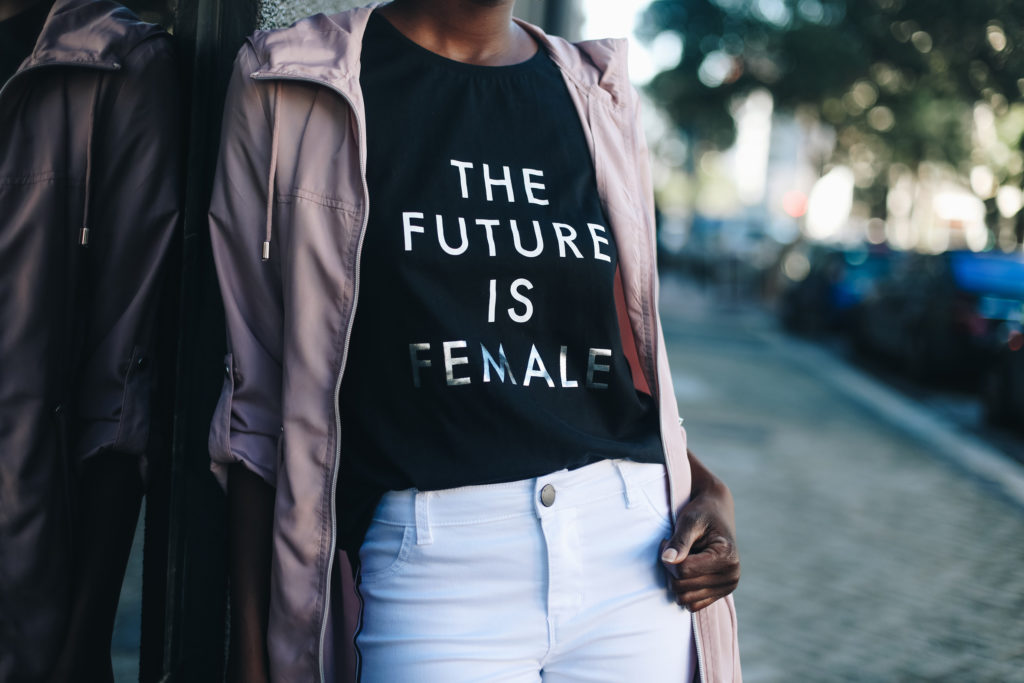 Mechanic
Developed business press release and talking points for TFG's CIO Brent Curry to accompany imagery supplied by TFG
Included details of affiliates and intentions to increase affiliates rapidly
Highlighted massive breadth of product supported by over 2000 bricks stores in SA
Positioned TFG as a competitor to Takealot and Amazon
Highlighted that the marketplace was skewed to women
Included quotes from CIO/Head of Ecommerce and affiliate brands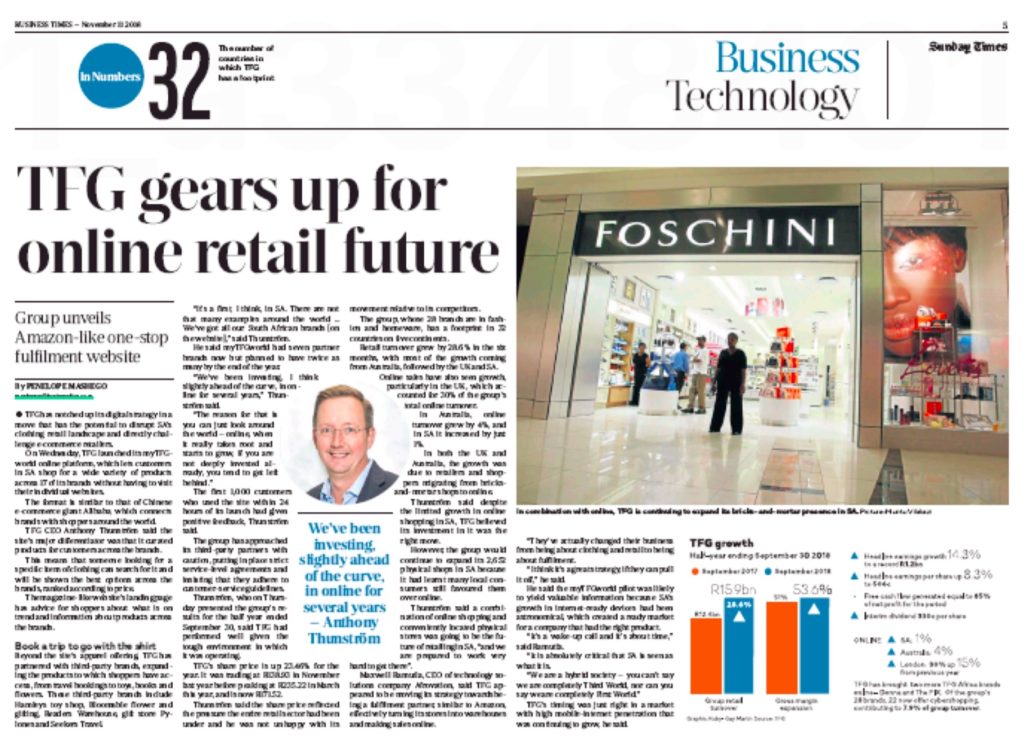 Results
Secured 25 pieces of editorial coverage in key print and digital news channels.
High quality exposure was achieved in Beeld, Die Burger, Volksblad, The Star, Pretoria News, Network 24, Sunday Times Business Times, businesslive, timeslive, fin24, Moneyweb, ITWeb, Business Insider, All4Women and Bizcommunity.
Splash drafted responses on behalf of TFG to questions from Bizcommunity retail, ITWeb, TechCentral and Sake24.
Coverage reach was approx. 4,7 million.
Media value of the campaign was R1,5million.